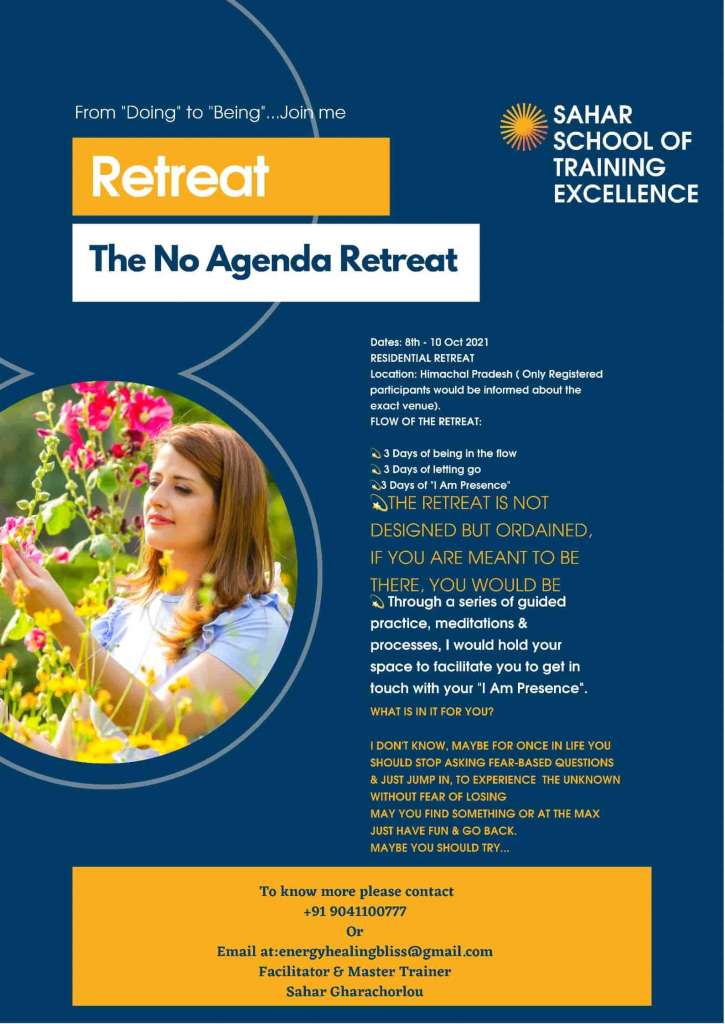 The No Agenda Retreat | 3 Days- Offline/ in person program
This is a program for those who are working to move from belief to FAITH.
You will experience 3 days of self discovery, self love & self re-creation through a series of guided practices, tools, processes & meditation. Sahar would hold your space to facilitate you to get in touch with the " I Am presence".
This retreat is about reviving, realigning and recreating yourself so that you can be IN THE FLOW as YOU LET GO & experience your unique expression.
Dates: 8th, 9th & 10th Oct 2021
Timing: 10:00 am to 7:00 pm ( Residential -Optional)
Duration: 3 days
Location: Near Chandigarh